IS WHAT YOUR CALLERS HEAR
ON-HOLD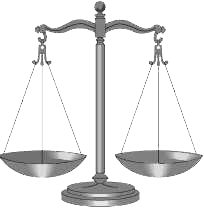 DOING YOUR PRACTICE JUSTICE?
Custom law firm hold messages allow you to focus attention on...
favorable judgments won for clients
attorney's experience, qualifications and affiliations
details on areas of practice you specialize in
reassurance that callers have not been forgotten on-hold
your attitude of care and determination to get the best results for clients
your strong preparation for each case
general info on fees structures
geographic areas you serve, and much more
Hold Messages For
Your Law Practice
Because of your experience you understand the importance of information.
When your callers are on hold, as potential clients they are conducting their own "discovery" process,
gathering information about your firm and your capability for handling their legal needs.
Our custom on-hold messages are designed to showcase your reputation for aggressively representing clients, and handling each case with personal, professional attention to detail.
Whether your practice specializes in personal injury, workers comp, defense, corporate or consumer law, real estate law, wills & trusts, divorce, etc., we can create your law office hold messages to inform your callers and assure them that their search for the right attorney is over!
The attitude conveyed in your legal office messages on-hold will enhance your professional, caring image. Combine that with vital information on your reputation and your record and you'll build a solid case for your firm's competence and trustworthiness.
---
Fully Customized
Hold Messages
Only $169 !
Up to 4 minutes long or 500 words
SayItOnHold combines custom script writing, professional voices, and background music to give your practice its own distinctive sound.

You'll have complete flexibility to include details on your practice's history, specifics on cases, areas of specialty, office location & directions, unique services your firm offers, info on your website and much more.
---