Increase sales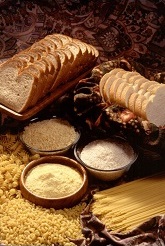 No matter what size your business is
EVERY SALE IS HUGE TO YOU!
Because of this every caller is extremely important, regardless of the size of their business. You may embrace the philosophy represented by the phrase "no job too large or small". Perhaps you've even used it in your advertising to let potential customers know that you can handle a full range of product or service needs. SayItOnHold specializes in creating hold messages that consistently show the same courtesy and personalized attention to each and every caller, helping them understand their significance to you.

Support your sales & marketing efforts
Along with your salespeople making direct contact with potential customers, the demands of today's competitive marketplace require spreading the news about your company through a variety of avenues. Our quality on-hold message recordings rally behind all of your sales efforts by providing strong, dependable support for your inside or outside sales teams, website, social media, print, radio, TV or other forms of advertising you may be using.

Let your callers in on all you have to offer
In addition to being an excellent way to introduce new products or services, promotions on-hold often make callers aware of existing products or services they may not have known you offered. Whether you are running specials on new products, closing out old products or promoting seasonal items or services, SayItOnHold can custom craft messages that will inspire callers to start asking buying questions of your salespeople, point them to your showroom, trigger visits to your website and much more!